Our dream is a world in which talented musicians get the attention they deserve, regardless of gender. Through the language of music, we want to bring people together and create a convincing sign for equality in both the music world and in society. We believe that by showing what is possible we can make it more appealing and more realistic for a female musician to get going or take the next step.
MusiSHEans was founded in 2018 by Judith Beckedorf (Germany), Karlijn Langendijk (Netherlands) and Vivek Advani (India). Judith and Karlijn got together to plan an all female guitar tour for 2019. In conversation with designer Vivek, we realised the idea had potential to become more than just a tour and serve a bigger purpose.
We are playing our part in the music industry by getting more female guitarists on stage, motivating young girls to pick up the guitar and helping local female musicians perform at various concerts. All we can do is to uplift female musicians and thereby make it easier for listeners as well as concert hosts to find them.
MusiSHEans Team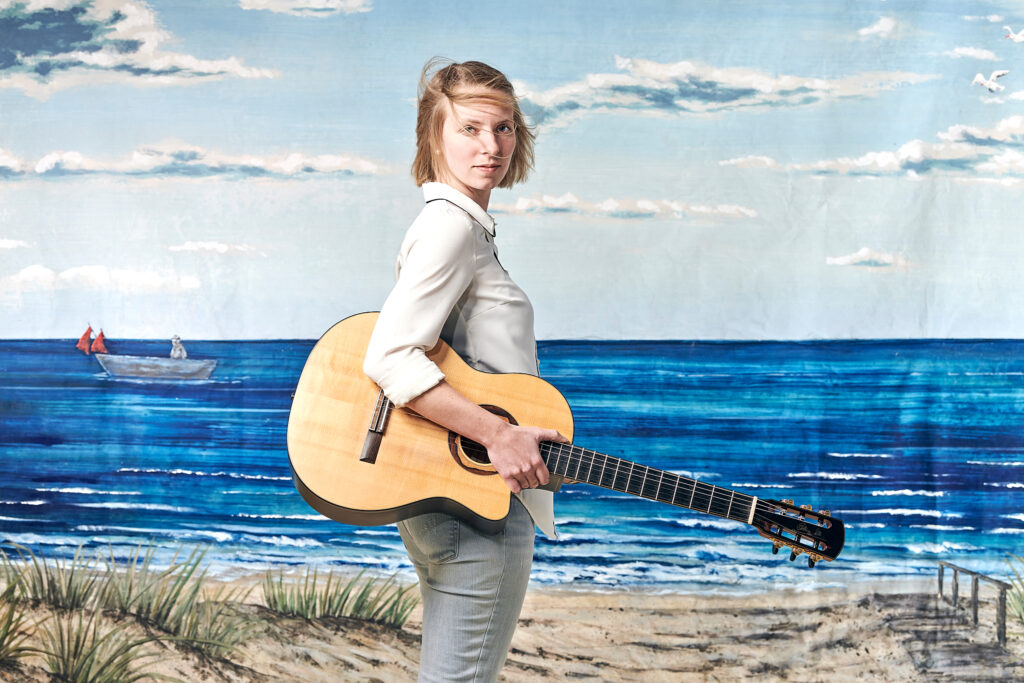 Judith Beckedorf
Guitarist • Singer • Songwriter
Judith is a multi-instrumentalist who plays the guitar, mandolin, banjo & sings in her solo project as well as with her folk trio Standard Crow Behavior. She is also one of the founders of Music S Women*. For MusiSHEans Judith handles everything with regard to booking.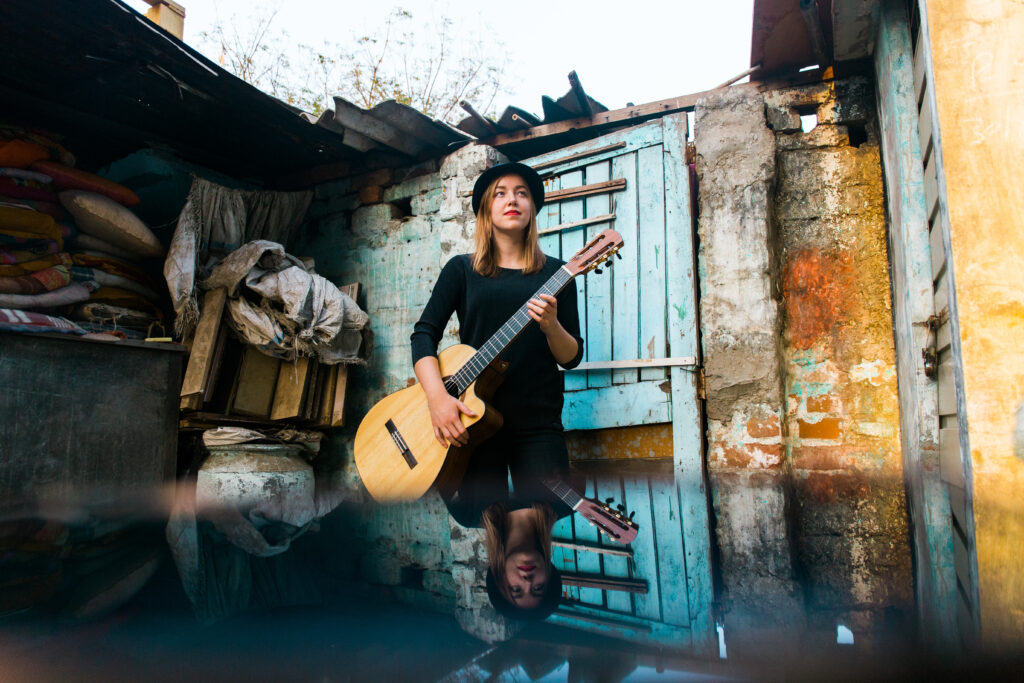 Karlijn Langendijk
Guitarist • Composer • Filmmaker
Karlijn's music is not just happy or sad – she composes all the intricate shades of emotions that people feel really intensely but cannot communicate in words. She performs solo as well as with Czech guitarist Ladislav Pazdera. For MusiSHEans Karlijn takes care of everything with regard to design.