MusiSHEans is a global network to support female* musicians.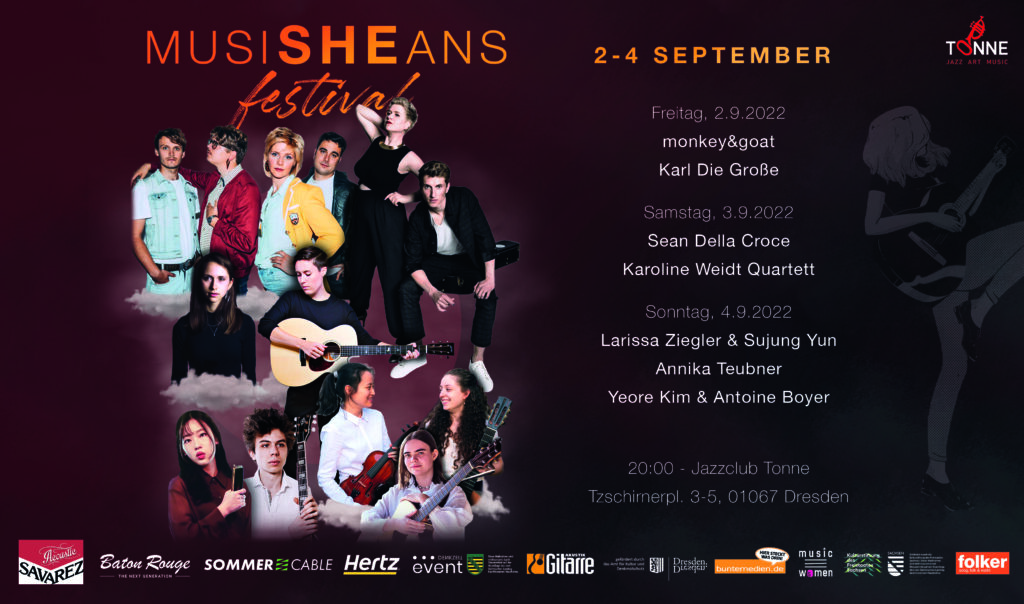 September 2 – 4 2022 we are hosting the 1st MusiSHEans Festival in Dresden/ Germany.
Our dream is to connect musicians across the globe and celebrate the world of female music. From our personal experience we know the world is full of exceptional female and other gender minority musicians. We believe they deserve to be represented and so we decided to work towards balance and inclusion, by giving female* musicians the stage. We are highlighting role models and want to motivate the young generation to pick up an instrument to express themselves. MusiSHEans is supported by renowned international artists, such as: Badi Assad (Brazil), Tommy Emmanuel (Australia), Jon Gomm (England) und John Knowles (USA).
The 2nd MusiSHEans Guitar Tour takes place in May and June of 2023. Noa Drezner (Israel), Janet Noguera (Mexico) and MusiSHEans founders Karlijn Langendijk (Netherlands) and Judith Beckedorf (Germany) will be touring across 6 different European countries.